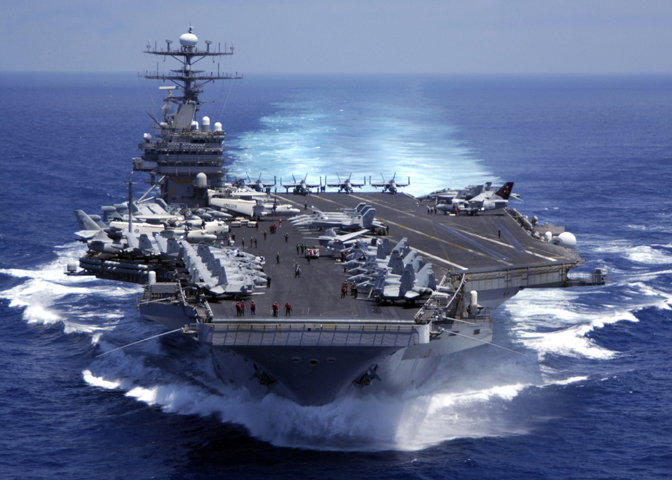 CVN70 USS Carl Vinson
From
Goldcore.com
Gold jumped to its highest in more than a month as result of the uncertainty over of the Greek debt outcome and the growing geopolitical tensions with Iran and the US and NATO countries.
The Iranian geopolitical tension is supporting gold as Britain, America and France have delivered a clear message to Iran, sending six warships led by a 100,000 ton aircraft carrier through the highly sensitive Strait of Hormuz.
Reuters report that the EU has agreed to freeze the assets of the Iranian central bank and ban all trade in gold and other precious metals with the Iranian Central Bank and other public bodies in Iran.
According to IMF data, at the last official count (in 1996), Iran had reserves of just over 168 tonnes of gold. The FT reported in March 2011 that Iran has bought large amounts of bullion on the international market to diversify away from the dollar, citing a senior Bank of England official.
Currency wars continue and are deepening.